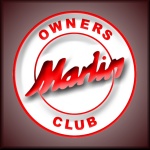 Especially for you!
If you are considering purchasing a Javelin sports car, but are worried about being out on a limb - no fear, there are many others just like you ! - And remember Javelin are able to provide any support you may need.
The Marlin Owners Club is for all owners, builders and enthusiasts of cars originally marketed by Marlin. This includes Marlin, Javelin, YKC and Aquilla. It is worth joining the club even before commencing a build, and if you enjoy the social side of ownership you don't have to be the original builder.
If you would like to go directly to the Marlin sports car Owners Club - Just click on their logo above, or the ' URL website address' below.
Owners Club - www.marlinownersclub.com